I certainly can't speak for everybody, but I still feel like I'm getting out from underneath the annual deluge that is WWDC, even though we're over 2 months after the fact. Whether or not you made the trip out to San Jose for the conference (or for any of the surrounding events like Layers and AltConf), most of us were in the same boat — trying to wrap our heads around our first glimpses of Apple's plans for the subsequent 12 months.
It's certainly easy to get swept up in all the hoopla around such a significant event. That said, it's far from your only opportunity to gather with members of the community… and, depending on your interests, it may not even be the best opportunity.
Prior to WWDC, I had the opportunity to attend both NSNorth and Swift Cloud Workshop. The former was was multi-day conference with topics including the history of the field, applying functional programming techniques, building and managing teams, design, accessibility, and maintaining perspective beyond just code. The latter was a single-day event with a specific focus on using Swift on the server.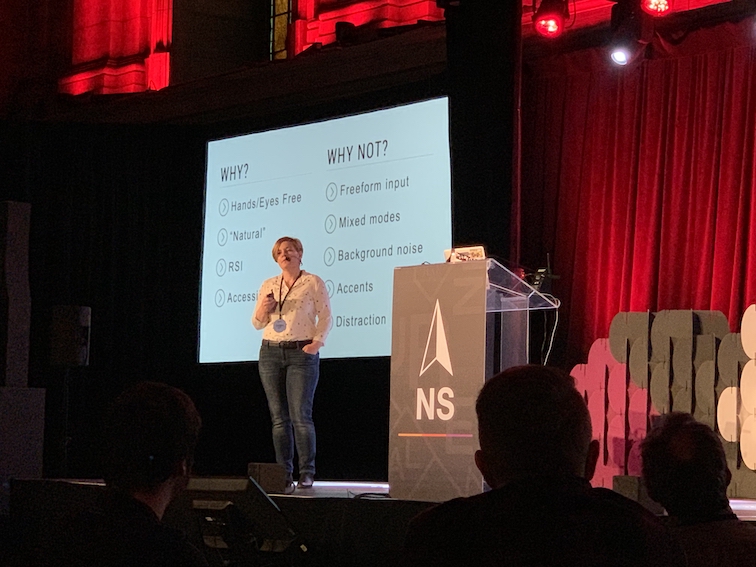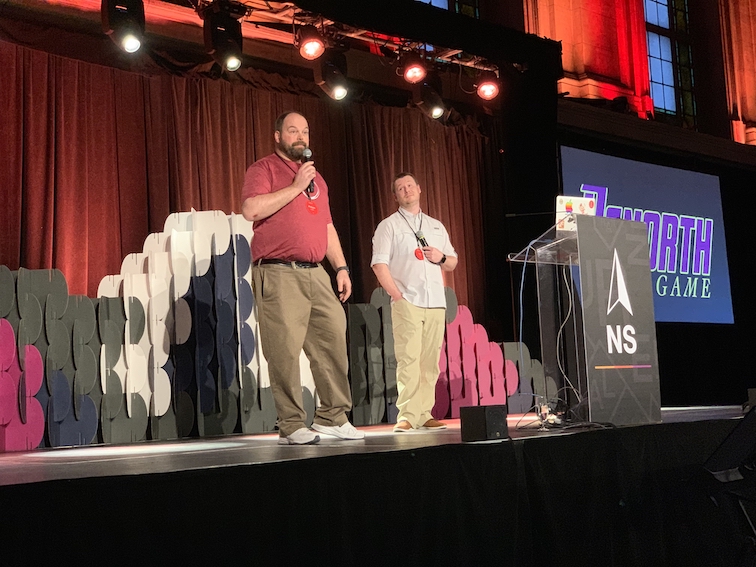 For NSNorth, I ventured up to Montreal for a long weekend. Meanwhile, Swift Cloud Workshop was almost in my backyard — I hopped in my car and made it to Capital One's offices in time for breakfast. Getting to attend such disparate events in such a short period of time really highlighted the depth of opportunity that's available to us.
Sadly, both these events may have taken their final bows (I swear, I'm not an avatar of doom!), but don't be discouraged by that fact. Plenty of other intriguing options are still out there! For example, our own Richard Turton will be speaking at 360iDev on Monday!
One other thing to remember — the value of a conference isn't just limited to the scheduled talks:
My position at MartianCraft can basically be traced back to the chance meeting at a conference years before.
I frequently learn something relevant to my clients or projects during informal chats with colleagues.
I have people I consider friends whom I otherwise wouldn't have met.
When I'm thinking about attending a conference, there are a few things I consider:
When and where is it?
OK, sure, this one's kind of a gimme. That said, I'm pretty sure my friend appreciated that I picked his wedding over the going to the first NSNorth.
What's the focus?
As I mentioned earlier, NSNorth and Swift Cloud Workshop had vastly different focuses. Including one or two of the cloud workshop talk at NSNorth would've made sense, but swapping the agendas between the events wouldn't have met the expectation of either audience. If you're interested in a specific technology, you'll probably get a fair bit out of a dedicated event. Likewise, events dedicated to business, design, or other aspects can expose you to areas beyond just the code.
What's the size?
A micro-conference will have a vastly different feel from an event with hundreds or thousands of people. If your employer is covering your conference costs, they may be more comfortable with the idea of a conference with a larger footprint.
Who's presenting?
When it comes to presenters, I like to see a mix of people that I know and voices that are new to me. Seeing familiar names helps me gauge the quality of speakers that the conference is able to attract. Once I'm at the event, the new voices help expose me to new perspectives I maybe hadn't considered. Thanks to things like websites and Twitter, this exposure doesn't necessarily end at the end of the conference, either.
Just because we're all hip deep in the latest betas of our favorite Apple operating systems doesn't mean that everybody's retreated to their homes and offices until next June. If you want to get out, meet with your industry peers, and hopefully learn something new, the odds are pretty good that there's an event out there for you.