End-to-end Software Solutions.
We have helped hundreds of businesses from small startups to Fortune 100s and everything in between ship more than 1000 apps over the last decade. Our team of designers, project managers, and engineers work together to bring your dreams to reality.
We've got you covered.

We don't believe there is a one size fits all solution. We tailor our process and adapt to your needs to create solutions that result in high impact results every step of the way. From prototyping to long term support MartianCraft works with our partners while constantly adapting to meet their business needs.
Interface & UX Design
Design Systems
iOS & Mac Development
Android Development
Launch Strategy
Sprint Planning
Prototyping
Backend Development
Cloud Services
Project Management

We've got you covered.
/

Digital Product Design

Good design is transparent. It feels like a product couldn't exist any other way. When you touch it, it's just right. It seems simple, but not simplistic. All of the details thoughtfully considered and integral to the experience as a whole.

Our designers do so much more than pick colors and select fonts, they work with you to craft the best overall software experience for higher user engagement and better ratings. At the end of the day happy users make successful products.

Learn more about our design approach.
User Focused
We talk. Prototype. Critique. Iterate. Repeat.
Good design comes from understating people and their needs. Our job is to work with you to understand your users, and design to fit their needs. It's much easier to find a good solution when you put the user first.
Visual Design
Beautiful and intuitive.
Visual design should enhance the user experience — clear hierarchy and focus. An animated interaction that gives additional information. A touch of personality added with color and typography. An app designed for accessibility and vision problems. We sweat the details for the right reasons.
Design Systems
Designed, and built for scale.
Design is more than just making it look pretty. We build tools and systems to bring consistency and clarity to the design and development process. Trends come and go, but your design foundation should be sustainable, efficient to implement, and set you up continued success in the future.
/

Software Engineering

Every app we build is as unique as our clients and their business goals. We don't just write code — we engineer solutions touched by millions.

MartianCraft brings senior technologists to projects to craft the best digital products. Our development team is second to none in the world. Our successes and our past clients speak for themselves. Our software has been featured in commercials, on stages, in ads, and even in Apple Retail Stores. With more than a thousand successful product launches we know what it takes to get the job done on time and on budget.

Learn more about our technology and engineering.
Innovative Explorers
Invent the future.
We love mobile. We're always keeping up with the latest tech and frameworks, but we're explorers at heart. From crafting the first smartphone payment systems, designing the first iPhone multiplayer game, or making the first prototyping solution for iOS — we've always explored past the edge of what others thought was possible.
Proven Technology
Stable, high performance apps.
The crushing problem in the app store is 1-star reviews, which spiral sales and erode brand confidence. We have rescued dozens of apps, and in a single release brought apps from 1-star to 5-stars. It's not hyperbole, it's quality. We engineer for scale, stability, and flexibility.
We know how to ship.
Over 1,000 apps successfully launched.
From white label apps, first launches for startups, enterprise suites of applications, greenfield exploration, or even fixing someone else's failed approach, we've seen it all and shipped consistently and reliably. Our time tested process focuses on quality— never off-shored discount solutions.
Enterprise Design & Development
Designed and built for your business needs — Made by MartianCraft.
We are experienced working with large scale enterprise clients. We integrate seamlessly with your existing team. Working with stakeholders and decision makers we become your own mobile app division or even augment your existing team. We know how to collaborate and deliver successful products.
Our expert technologist will work with you crafting a prototype, building out designs, developing the key features, beta testing, and polishing the app into a shining beacon that you can be proud to have represent your organization to the world.
Working with your existing IT infrastructure and team we can provide solutions that you never thought possible.
We have worked with dozens of Fortune 500 companies to help their teams build some of the most well respected mobile apps on the planet. We understand your business and we work hard to bring innovation into the mobile space in a way that works for your business and it's customers.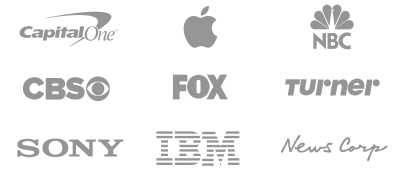 The projects we work on are often top secret. In respecting our clients desires for privacy, we've put together a collection of videos to demonstrate how custom software made by MartianCraft is solving tough problems and changing the world for the better.
We're pros at this remote thing.
We have been running a US based remote team since 2004. We know what works, and more importantly what doesn't. In the modern world, being remote friendly is mandatory for success. Remote works, let us show you how.
MartianCraft's team of disciplined explorers can work along side your existing in house team or help you build the foundations for your own successful remote team.
/

Remote Team Augmentation

Sometimes your in-house team needs a little extra push or you need to scale flexibly and quickly. Our experts deliver — providing guidance, strategy, and mentorship — we become a part of the team.
/

Remote Workforce Consulting

We know how to make remote work and we would love to share our hard earned expertise with you. Whether its shifting to remote for the first time or fixing performance or workforce issues with a current remote setup, we have seen it all and know what it takes to make it work.