Location, Location, Location
Most people who work remotely start their day with a walk from their bedroom to their home office. I start mine with a 15-minute drive to a downtown office building. While it might seem like I'm giving up one of the most significant benefits of remote working, I would argue that I'm getting the best of both being in a professional office and working from home.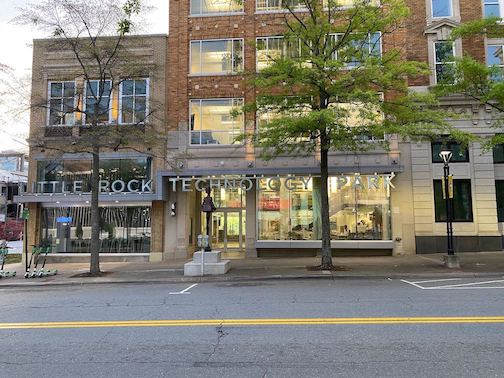 First, it is worth noting that I'm not driving to just any office space. The city I live in purchased three attached historic buildings, renovated them into a modern coworking space, and offers offices at a significant discount to build its tech presence and attract tech startups. I've been amazed at how well it is working.
Remote Work ≠ Work from Home
My reason for choosing remote work was a desire to work with world-class developers without having to relocate to either the West or East Coast. Like most people, I initially associated remote work with work from home, so that's what I did. I'd heard of coworking spaces, but I thought of them as being for startups that couldn't afford real office space. I never considered the option of renting an office space myself until I stumbled on an article about my city's Tech Park and the line "dedicated offices starting at $250 per month."
It's possible that just as I was reading that article, my wife — who works from home — might have been on a conference call in her office. With only a thin wall separating her office and mine. With the volume turned all the way up on her phone, and her talking loudly so the others on the call could hear. But even without that alleged incident, we found that two people living in the same house and working from home can be hard, and that definitely spurred my interest in exploring the city's new coworking space.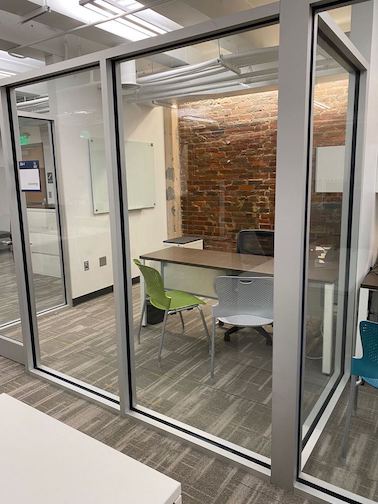 Not that my first office in the building was soundproof or even all that private. But it only took one tour of the building to know that I'd found my new home. My nature, like many tech professionals, is to seek isolation. But working in isolation stifles creativity and growth. I'd learned this the hard way, so when I saw all the effort my city had put into making a space for tech people to network and build community, I ignored my initial panic about that glass-walled office and signed up.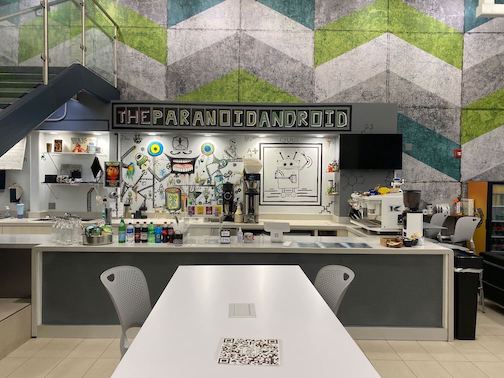 One perk of my coworking space versus working at home is the in-house coffee shop. I often make my own coffee and tea, but the option of an upscale beverage or snack is nice. Since the coffee shop is at street level, and therefore is the first thing guests and visitors see, the baristas often end up doubling as receptionists. But since they know everyone in the building, it works out well and adds to the sense of community.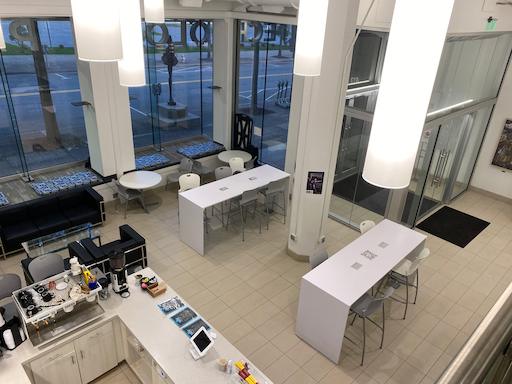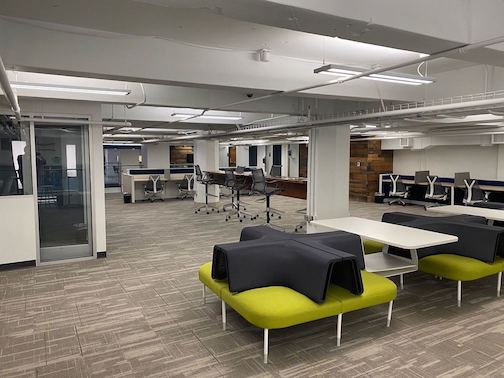 The second floor is a large open area where coffee shop visitors and regular tenants alike can spread out — another amenity of working in an office building instead of a home office. We also have a group of med students who take over a significant part of the floor every year as they prep for their big second-year exams. I try to make a daily pass through this space because it is a melting pot of people and a great excuse to step away from my desk and unwind for a few minutes.
People in Glass Houses
So, about those glass-walled offices: I made it about two years. There were actually some really good benefits, and I found out that if you want to meet everyone in the building, buy a 3D printer and stick it right next to one of your glass walls.
But old buildings that get remodeled into modern coworking spaces always have weird, leftover spaces, and in the case of our building, there is an office tucked away down a long, dark hall. It's actually a fairly coveted office, because it is one of the few out-of-the-way, quiet spaces. When it came open, I jumped at the chance to move in.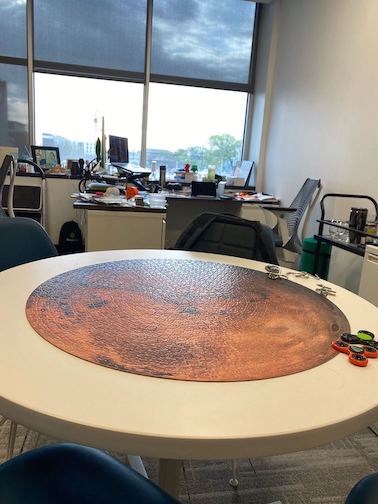 The first thing I say to anyone who comes into my office is "I really need to clean my office, please excuse my clutter." One of my friends pointed out that a messy office is simply a sign of hard work. I like that, so I'm sticking with that philosophy.
My wife, on the other hand, always says "I'm so glad you have this office" and then gives me a sly look that clearly adds the unspoken "outside of our beautiful home." All kidding aside, my cluttered office provides me the dedicated space I need to work, and my wife and I agree that the added expense is well worth it.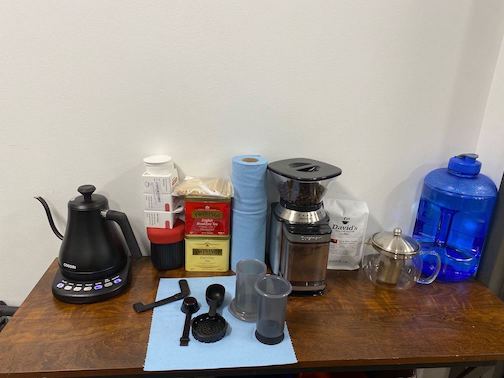 I also learned that if you set up a makeshift coffee bar in your office and give out free coffee, it works almost as well for networking as a 3D printer behind a glass wall.